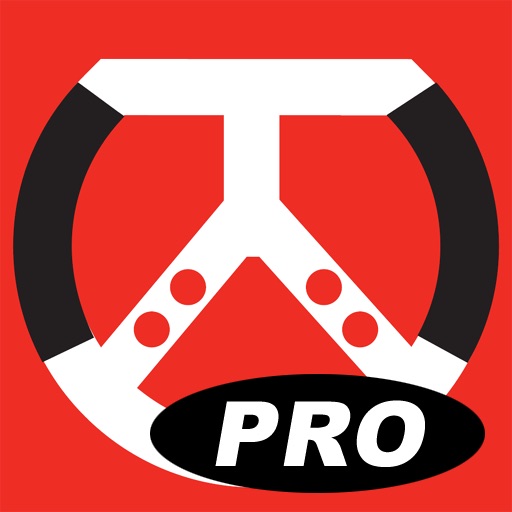 ***** Important: THIS APPLICATION IS NOT A GAME *****
KartTuner Pro is the premiere iPhone, iPad and iPod Touch app designed for karting. Whether you're a novice or an expert kart racer, or even a team mechanic, KartTuner Pro offers a variety of tools to help with racing.
KartTuner's unique drill down tuning guide will help you diagnose and correct handling problems based on the kart's handling characteristics. Simply tap through the questions to find solutions ranked by the severity of change.
The settings feature of KartTuner Pro gives you the ability to manage and keep track of multiple karts and their current and best setups, as well as on-track sessions and driver notes.
The settings feature lets you log virtually every setting and configuration on the kart in a very simple manner. Every input field allows you to enter whatever text you feel is appropriate for the setting that you're tracking. Adjusting the front track width? You can simply enter the number of spacers (e.g., "1 1/2 spacers") or the actual measurement (e.g., "15 mm"). KartTuner Pro is designed to let you use it however it best suits you and includes notes fields throughout where you can enter whatever additional information you feel is pertinent.
Ever left an iPhone on the floor pan before going out on the track? It's not pretty! KartTuner Pro offers the optional ability to have all of your settings data securely and automatically backed up to our servers. Additionally, with the backup service activated, if you have multiple devices (e.g., iPhone and iPad), KartTuner Pro will sync your data between devices so that it's available from all of them. (backup and sync requires internet access)
KartTuner Pro also includes a weight distribution visualization, a simple weather calculator, a useful safety checklist and a flags reference.
Finally, KartTuner Pro also includes a track database with information from over 350 tracks around the world available at your fingertips and is easily updated as we add more tracks to the database. Most tracks include satellite imagery so that you can take an aerial look at the track and discuss things like racing lines or *gasp* racing incidents. iPad users also have the added ability to draw over satellite imagery to help you illustrate your discussions and allows you to save your drawings for later.
Check out our website for more details and screenshots, or to contact us with any questions you may have.

https://itunes.apple.com/us/app/…/id352274111
– Very important sync related bug fixes
– New Final Jetting option in End Session
Price: $49.99 USD
Version: 1.5.5
Size: 3.33 MB
Seller: Karting Coach, Inc.
Released: 2010-01-31 23:11:44
Updated: 2011-02-24 21:22:04